Welcome to Addy's Villas of Nokomis
View from North Jetty in Nokomis
North Jetty Park, Nokomis, FL
Gulf Harbor Marina, Nokomis FL
Nokomis Beach Sunset on Casey Key
Nokomis Florida Vacation Rentals & Resort Motel / Hotel Lodging
Addy's Villas of Nokomis combines the top-rated service of  family-owned and operated hotel accommodations with the charm and relaxing atmosphere of a tropical Florida retreat.
The spacious and beautifully manicured grounds of this 2 1/2 acre resort motel and vacation home rental facility are just a few minutes from world famous Casey Key and Nokomis Beach as well as the Award-winning Oscar Scherer State Park and Historic Spanish Point in Osprey, Florida.
Conveniently located between Venice & Sarasota, Addy's Villas Nokomis FL Vacation Rentals are close to several Gulf Coast beaches, popular attractions, the intracoastal waterway, Legacy Bike Trail, community parks & preserves, retail stores, local events and entertainment, as well as some of the best restaurants in Florida. Venice Village just a few minutes South off Tamiami Trail offers dining at it's finest, both day and night, plus dozens of small shops and boutiques for a one-of-a-kind shopping experience! Famous Venice Beach is known for it's fishing on the pier and shark's teeth found along it's sandy shore. Venice Florida is the Shark's Tooth Capital of the World and holds a Festival in Early April to Celebrate.

Best Lodging & Vacation Home Rental Value in the Sarasota Area
If you're looking for the best hotel / motel value in the Sarasota Gulf Coast area, look no further than Addy's Villas of Nokomis, for comfortably furnished and full appointed private villas that sleep 4-6, at less than the price of a single room hotel or motel in Venice, Sarasota or Siesta Key.
Our extended stay hotel facilities offer a home-away-from-home for visitors and family members who may need an apartment to rent on a weekly or monthly basis without a long lease or deposits. Great for company lodging, out of town conferences, family reunions, holiday guests or visiting family.
Call us today to check on availability, high season villa rentals are limited!
Addy's Villas | 330 Tamiami Trail North, Nokomis FL 34275 | 941-488-7990
We had the chance to stay at Addy's last week and we can't say enoug

h about the place! Fantastic accommodations, and super clean and fresh. The owners have gone the extra mile to make sure that every detail is perfect and perfectly prepared and presented. Pool, shade tree, common green area …it would make a great spot for a family reunion with each family in it's own unit. Close to grocery store, bike path, and just a short hop to the beach. Great place! Great hosts! Thanks, Addy's! ~ Susan Mathison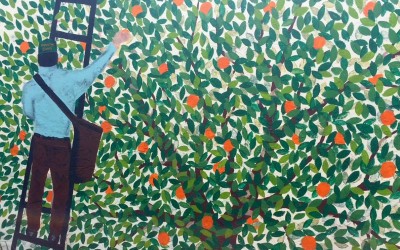 Nokomis Groves, Growing great citrus since 1948 and #3 Area Attraction on Trip Advisor!
The family and team at Nokomis Groves work hard and take their time growing some of the best citrus fruit in Florida, always making sure the Oranges and Grapefruit are their sweet and juicy best! With the hands-on care and know-how that only experience can bring!
Come visit them beginning in November when the fruit will be ripe and ready to pick up or ship. Nokomis Groves is just minutes from Addy's Villas!
Located at: 111 Albee Farm Road South, Nokomis, FL 34275
read more