FAQs Addy's Villas of Nokomis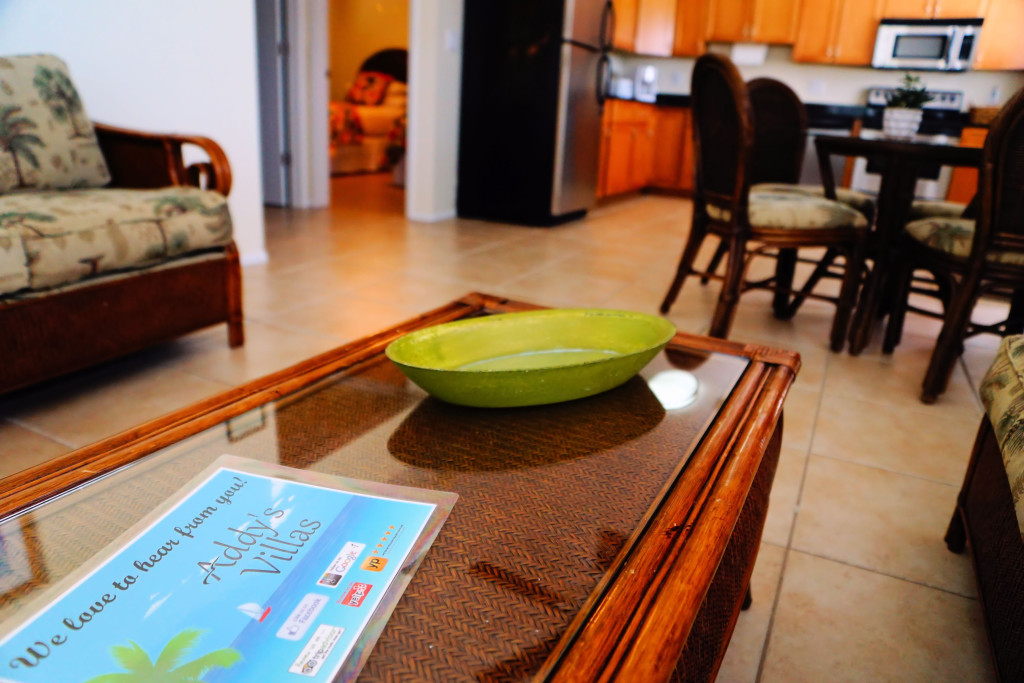 Is Addy's a motel?
Addy's Villas functions more like an "Extended Stay" residence.  We offer all the comforts of home in a spacious environment. All villas have modern fully equipped kitchens with dishwasher.
Are there housekeeping services?
Daily housekeeping services are not provided, but can be requested for an additional fee.  Each villa is equipped with basic housekeeping supplies and extra linens and towels.
Are there laundry facilities on premises?
Yes, complimentary laundry facilities are available.
Are there smoking units available?
No.  All villas are non-smoking.  Smoking is permitted outside.
What are the hours for check in/out?
Check in is 3:00 PM. Check out is 11:00 AM.
Is there on-site management?
Yes.  Normal hours are 9:00 to 5:00 PM.
Are you close to the water?
Yes. World Famous Nokomis Beach is just 1.4 Miles away and offers free parking.
Nearby Restaurants?
Joseph's Diner,  Cafe Evergreen, Pop's Sunset Grill, Pelican Alley,  Nokomis Sunset Grill, Bentley's Homemade IceCream, Saltwater Cafe, Hungry Howie's Pizza, Nokomis Breakfast House, Mama Leones & Dunkin Donuts, Max's Table
Nearby Grocery, Gas Stations & Pharmacies?
Race Trac , Publix Super Market, CVS Pharmacy, Walgreens, Nokomis Liquor & Wine